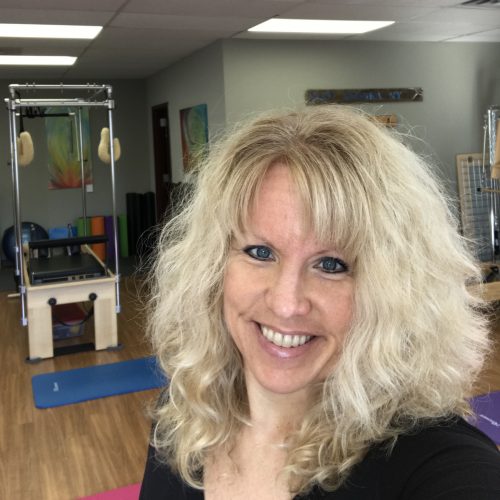 About Our Instructor
Amy Alexander, the owner of Metamorphosis Pilates & Bodywork, was led through her own health and wellness journey to become a personal trainer in 2007. Pilates came in 2012 when the gym she worked at offered a Peak Pilates training. By the time she finished her Level I instructor training three months later, Pilates had changed her body and she was seeing the changes in her clients. Amy's background prior to Pilates included a regimen of weight training. She'd competed in bench press competitions as an adult and threw shotput and played soccer at a younger age. All of that resulted in muscular imbalances that caused tightness and some pain. Pilates helped her to get stronger in all the right places, attain more balance in her body, to improve her posture, and to have less pain and tightness.
Amy attained her Level III Comprehensive certification in October 2017. This level of certification includes 500 hours of practice, observation, and teaching and is the highest level of certification currently offered by Peak Pilates. Peak Pilates' Comprehensive Certification is a classical Pilates education program distinguished by an emphasis on Pilates as an integrated movement system as Joseph Pilates intended.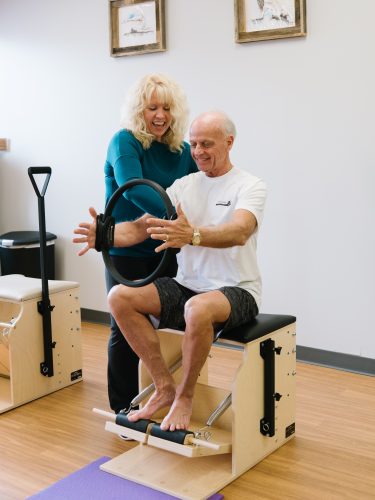 Amy was introduced to Reiki when she moved back to the Buffalo area from Indianapolis at the end of 2015 and was dealing with a foot injury. A friend was working on his Reiki Master certification and would do Reiki sessions to help her foot and overall healing. She would notice an improvement after each session. It was enough to spark her interest. Reiki has helped her along her own journey and to tune in to her clients. She also offers private Reiki sessions. Amy is an Usui and Holy Fire certified Reiki Master.
She has studied manual therapy in several workshops with Walt Fritz since June of 2017. Learning more about appropriate manual therapy techniques has allowed her to address clients' pain and tightness issues more directly. This knowledge complements Amy's foundation in Pilates and Reiki to help clients improve their quality of life.
Amy was certified as a National Academy of Sports Medicine Corrective Exercise Specialist (NASM CES) in 2012, the same year she began teaching Pilates.