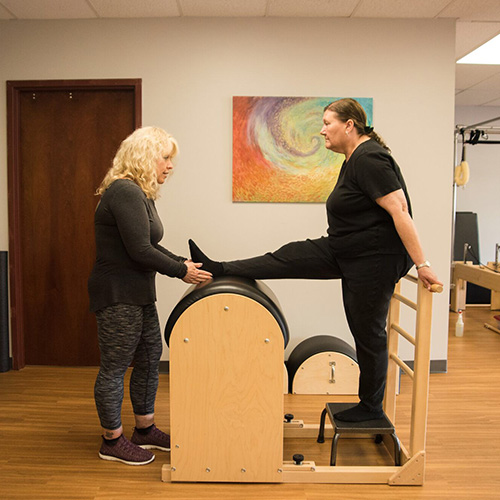 Pilates
Romana Kryzanowska, one of the elders trained by Joseph Pilates, described Pilates as Stretch with Strength and Control. Pilates is strength training, using the body and spring based equipment to get you strong all over, with an emphasis on the Powerhouse – the hips to the shoulders. It is movement therapy, teaching the brain and body to work more functionally together. Pilates will improve your neuromuscular connections (how the brain talks to the body). It will help to improve your balance and your body awareness – meaning knowing where you are in space and what your body is doing. Studies have shown that regular Pilates slows the progression of Alzheimer's, Dementia, Multiple Sclerosis, and Parkinson's.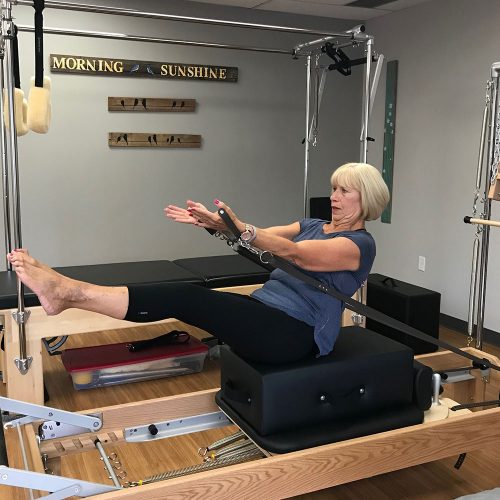 Classical Pilates means that Pilates is utilized as Joseph Pilates designed it – as a system. The system includes equipment like the reformer, tower, chair, spine corrector, and barrel, as well as mat and standing exercises. Classical Pilates includes over 500 exercises and variations with building blocks and progressions. Classically trained instructors understand that Pilates is a practice, meaning you start from wherever you are and go forward, being challenged appropriately and progressing as you go. You will not be put in a position where you are asked to do an exercise before you are ready in mind, body, and spirit. You will be challenged to your level of readiness.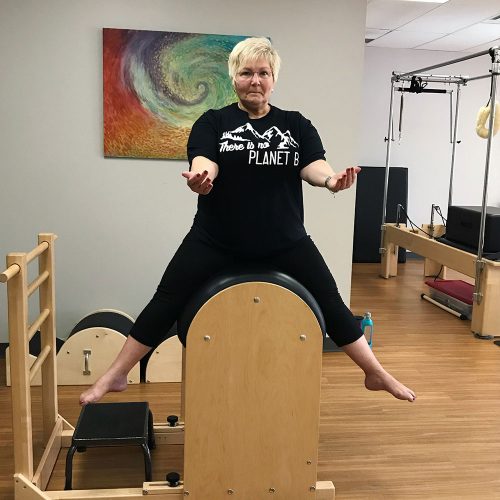 Pilates is for EVERY body, from those who have been recently cleared to start exercising after injury or surgery to professional athletes. EVERYONE benefits from Pilates!