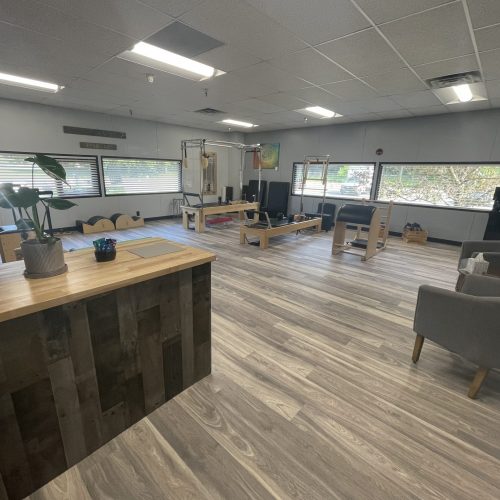 About Our Studio
Metamorphosis Pilates & Bodywork, Inc opened April 23, 2018 in a temporary space at 268 Main Street in East Aurora. Memorial Day weekend was when sessions moved into the full studio. The studio is meant to be a space that feels private and calm, so that you can step out of your hectic life and focus on you. You will head back into your day recharged, feeling better for the time you carved out to take care of you.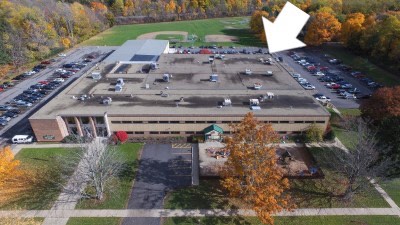 The Pilates equipment in the studio is primarily Peak Pilates equipment, including Peak's brand new ArtistryTM TWS reformer with tower and vegan straps. This reformer is designed for the classical work, from the height to the footbar to the handles and straps to the tower. The second reformer is Balanced Body's Reformer Trapeze Table, which has the capabilities of a reformer and a Cadillac, all in one.
Two Peak Pilates split pedal Low Chairs, a Peak Pilates MVe single pedal chair, two Peak Pilates Spine Correctors (a Classic and a Premier), and a Balanced Body Ladder Barrel round out the current Pilates equipment. The range of equipment allows us to work with any body.
The studio also is a mini gallery, with current works for sale from Maiden of the Waters Channeled Healing Art and from Rowandale Farm and Artisan Centre.