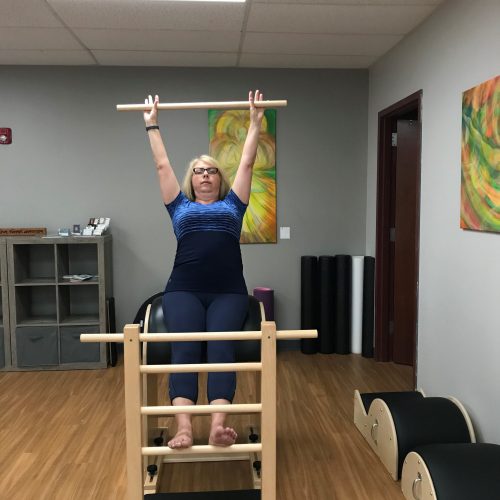 Who is Pilates for?
Classical Pilates is designed to address the body, mind, and spirit in front of the instructor. That means it's about YOU.
Anyone dealing with stress – Pilates lowers your Cortisol (stress hormone) levels.
Professional and recreational athletes.
Weekend warriors.
Desk jockeys.
Parents and kids.
Older adults. My oldest client started Pilates with me at 89 years old and continued until she had some health issues that interfered at 95.
Spinal issues – back and neck pain, degenerative discs, arthritis, fusions, scoliosis, stenosis.
Shoulder issues.
Hip and knee issues – Pilates will help you get stronger, to balance out your body as much as you can, to prepare for joint replacements, and to continue to recover after you're cleared.
MS, Parkinson's, early stages of Dementia and Alzheimer's – studies show that Pilates slows the progression of all of these.
Neuropathy – the footbar on the reformer can be helpful with decreasing hypersensitivity
Fibromyalgia – We find the line of overreaction and work just below it. As you get stronger, we can push the line. As the body gets stronger, there tends to be less hypersensitivity. One of my fibromyalgia clients actually became a Peak Pilates instructor!